Student Life Spirit & Traditions
A motto. A feeling. A way of life.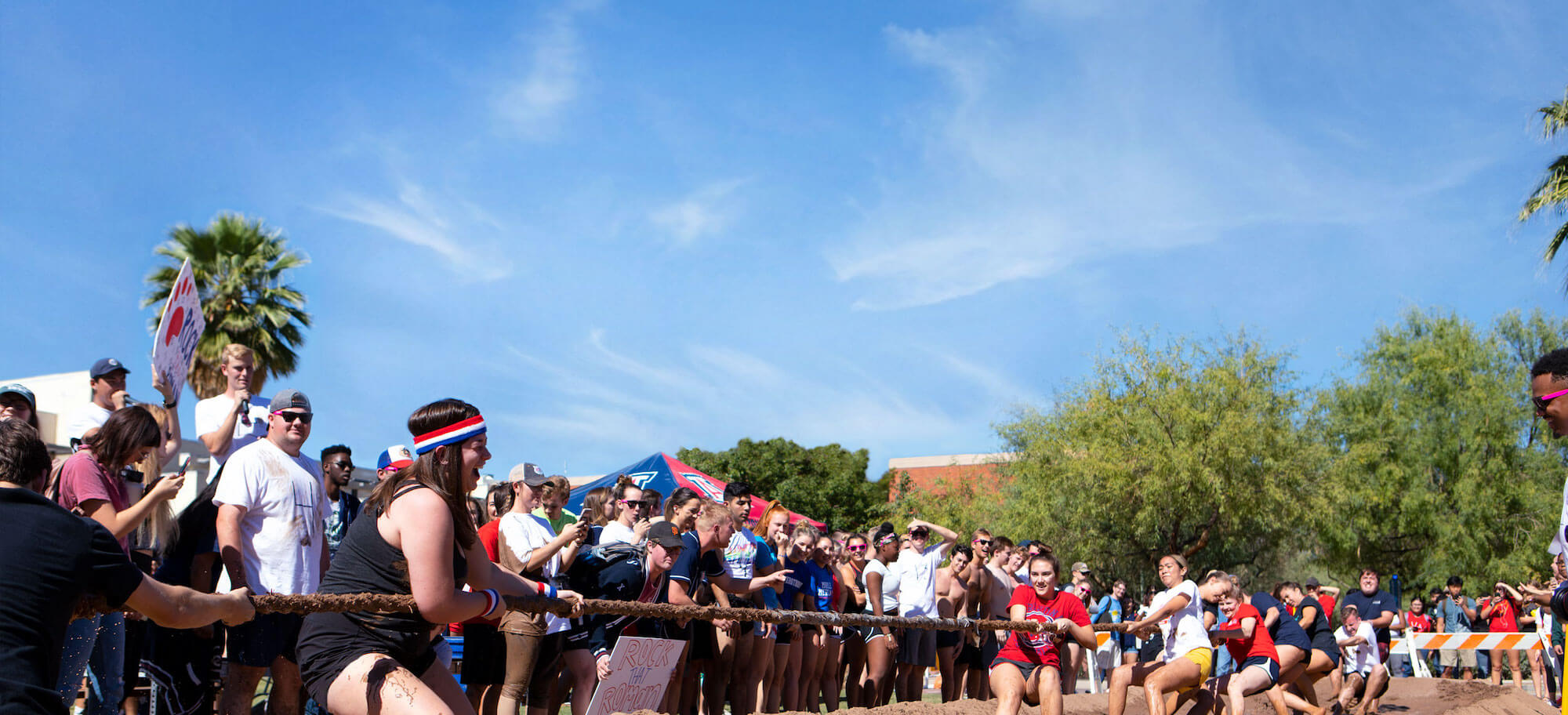 Old School Meets
New School
Timeless traditions and innovative spirit create a college experience unlike any other.
PLAN A CAMPUS VISIT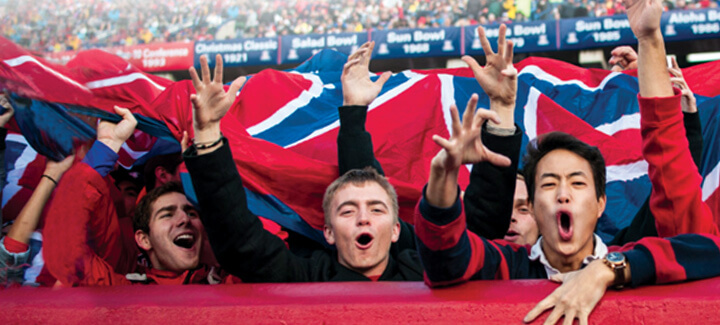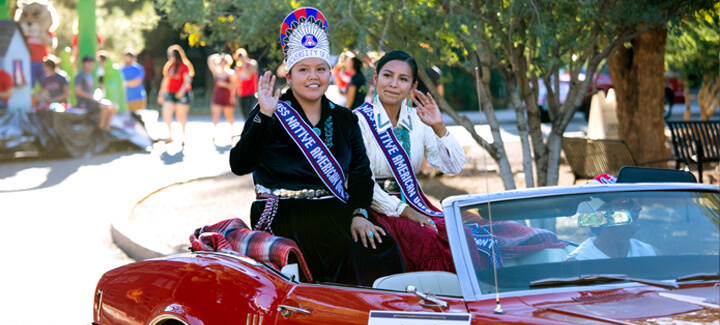 Paint it Red
Heart-pumping. Earth-shaking. Mind-blowing. ZonaZoo is one of the nation's largest, loudest student sections and a signature part of your life as a Wildcat.
"ZonaZoo is something you have to experience. If you haven't been part of it at least once, then you haven't truly been a Wildcat."
17
DIVISION 1 SPORTS TEAMS
AND PAC-12 MEMBER
Pac-12
PROUD MEMBER OF THE
CONFERENCE OF CHAMPIONS
9 OUT OF 10
WILDCATS RECOMMEND
ZONAZOO TO NEW STUDENTS
BEAR DOWN FOR LIFE
Why do we say "Bear Down" if we're the Wildcats?
In 1926, John Byrd "Button" Salmon, our student body president and quarterback, was critically injured in a car crash. His last words to his coach were, "Tell them ... tell the team to bear down."
Today, this simple two-word phrase is a rallying cry that embodies the spirit of our university.
Join a worldwide network of 290,000 alumni and never face a challenge alone.
TRADITIONS 101
Your guide to everything Arizona
OLD MAIN:
The heart of campus.
MASCOTS:
Wilbur and Wilma - the two coolest cats you'll ever meet.
A MOUNTAIN:
You can't miss this local landmark
SPRING FLING:
The nation's largest student carnival.
THE PRIDE OF ARIZONA:
Our nationally acclaimed marching band.
RED BRICK:
Students love our iconic red brick buildings.