A sunny, laid-back city that embraces students.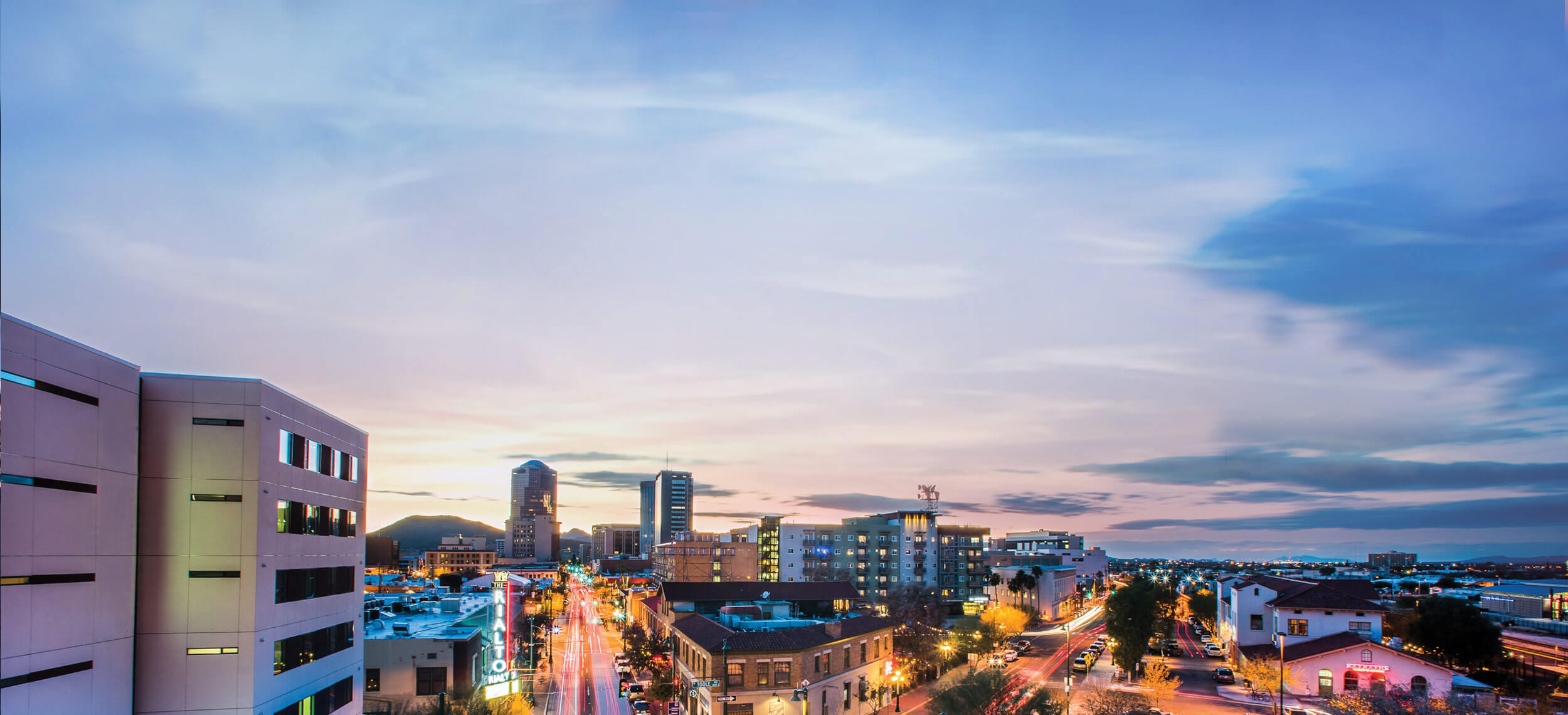 FREE TO BE
YOURSELF
You're bound to fall in love with this funky, quirky city that celebrates individuality and offers something for everyone.
PLAN A VISIT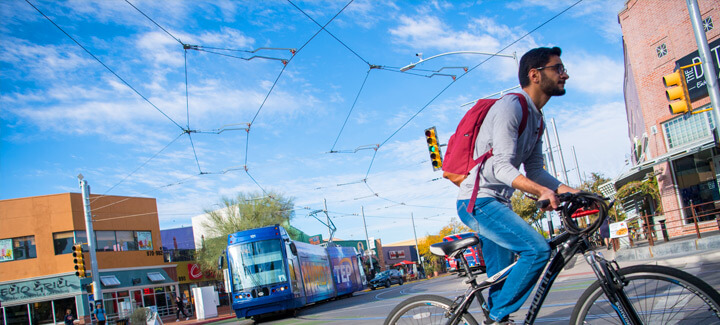 TUCSON
A-TO-Z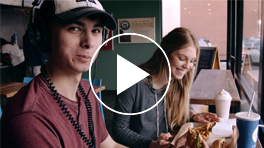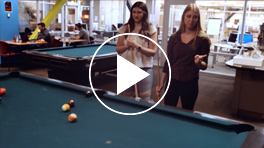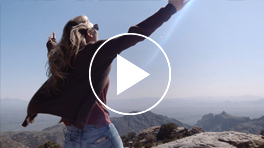 1 million +
Tucson metro population
Arizona's
second-largest city
83 degrees
average annual temperature

WHAT WILDCATS SAY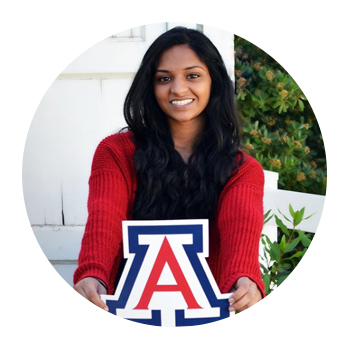 "Tucson is a wealth of hole-in-the-wall places that are quite incredible. I just really love quirky Tucson."
Shreya | THE OUT-OF-TOWNER
Gilbert, Arizona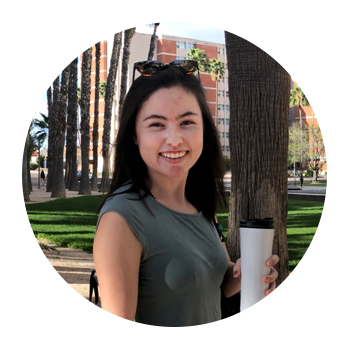 "I think the close proximity of interesting or fun things to do around the city is what makes Tucson a great college town."
Ceci | THE LOCAL
Tucson, Arizona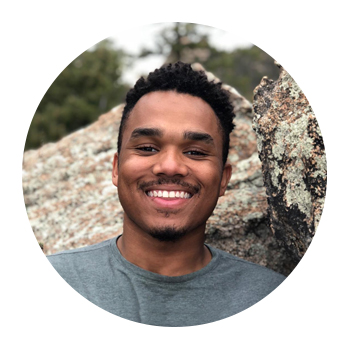 "Tucson is a big city with a small-town feel. While my family is back home freezing, I enjoy sunny Tucson poolside."
Lorenzo | THE OUT-OF-STATER
Ann Arbor, Michigan
One of the Best Cities for
OUTDOOR LIVING
- Digital Third Coast
Top 10
MOST BIKABLE Large Cities
- Redfin
Arizona's top-ranked
"FUN" City
- WalletHub

MAKE TUCSON YOURS

ADVENTURE
TOP DESTINATIONS TO EXPLORE
The Catalina Mountains
Mount Lemmon, Sabino Canyon and Seven Falls are the top three hiking spots, but there are literally hundreds more to discover.
The Arizona-Sonora Desert Museum
If you've never seen a prickly javelina or an oh-so-cute prairie dog up close and personal, this world-renowned Southwest destination gives you the chance to do so.
Bike Paths
Whether you're riding your cruiser to brunch or cycling 111 miles for the Tour de Tucson bike race, Tucson is one of the best cities in the nation to go by two wheels.

CHILL
TOP PLACES TO KICK BACK AND UNWIND
Coffee or tea?
Whether it's the Scented Leaf Tea House, Café Luce, or the always-popular Cartel Coffee Lab, there's no shortage of perfect study spots (or caffeine).
World-famous resorts
Rub elbows with the rich and famous right here in Tucson. Resorts like Miraval and the Ritz-Carlton at Dove Mountain are many celebrities' top getaways.
La Encantada
Peruse high-end retail stories at this outdoor shopping center.

CULTURE
ENJOY AUTHENTIC TUCSON
Dia de los Muertos
You can't miss the annual All Souls Parade in downtown Tucson. Practice your sugar skull face painting skills ahead of time.
Tucson Meet Yourself
Food trucks, music, artists. This annual festival is a great way to introduce yourself to our hometown.
Fourth Avenue Street Fair
Shop 'til you drop at this biannual fair featuring local artisans.

FOOD
A FOODIE DESTINATION
UNESCO City of Gastronomy
Tucson has unique eats around every corner. Some of Wildcats' favorite spots are the Hub, Café Poca Cosa and Culinary Dropout. Foodies everywhere, unite.
The Best 23 Miles of Mexican Food
Tucson boldly claims having the best Mexican food in the country. There's only one way to find out.
Sonoran Hot Dogs
A true local delicacy, Sonoran Dogs are one-part hot dog, one-part bacon, and many parts tasty toppings. Sounds weird? Just trust us on this one.
CARS NOT NECESSARY
It's easy to catch a ride around Tucson's city core – just hop on the streetcar.
University of Arizona and Main Gate Square
Just outside campus, Main Gate Square is where Wildcats go to watch a game, grab a burrito, study, or all of the above.
Fourth Avenue
Tucson's famous Fourth Ave. is home to eclectic shops, coffee spots and restaurants.
Downtown
From brunch spots, to concerts, if it's happening in Tucson, it's happening downtown.
Mercado District
Explore open air markets, restaurants, and shops along west-central Tucson.